SRDC President Targeted by Houthi Militia in Ibb
Sana'a – Tuesday (August 18, 2015)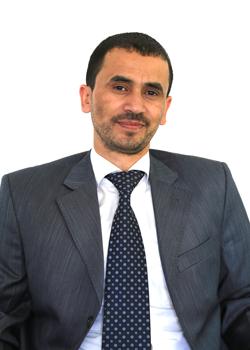 Mr. Moneer Al-Omari, the President and Chief Executive Officer of the Social Research and Development Center (SRDC) has been targeted by Houthi elements earlier today in Ibb Province.
Our Colleague Al-Omari stated that Houthi elements heavily shot at him as he was passing by a check point recently introduced by Houthi militia at Al-Daleel Bridge. However, Mr. Al-Omari has, with the grace of God, managed to escape the attempted killing and to reach a safe area.
SRDC, like all independent organizations, was forced to shut down as Houthis started a violent crackdown on independent NGOs, activists and media institutions following their armed coup against the elected President and legitimate government on September 21, 2014.
Mr. Al-Omari was also forced to leave the capital, Sana'a, for Ibb after being continuously threatened by Houthi and Ali Saleh militia over his research work, journalistic reports and social network activity.
We, the SRDC Board and Staff Members, strongly denounce these terrorist acts by Houthi militia which target the life, safety and security of our director and stress that Houthi and Ali Saleh militia bear full responsibility for his safety.
We believe that these acts come in the context of a wide campaign targeting independent activists, journalists and intellectuals who oppose the coup forces.
The Board
Social Research and Development Center (SRDC)
Sana'a
August 18, 2015