Findings of National Dialogue Survey II Released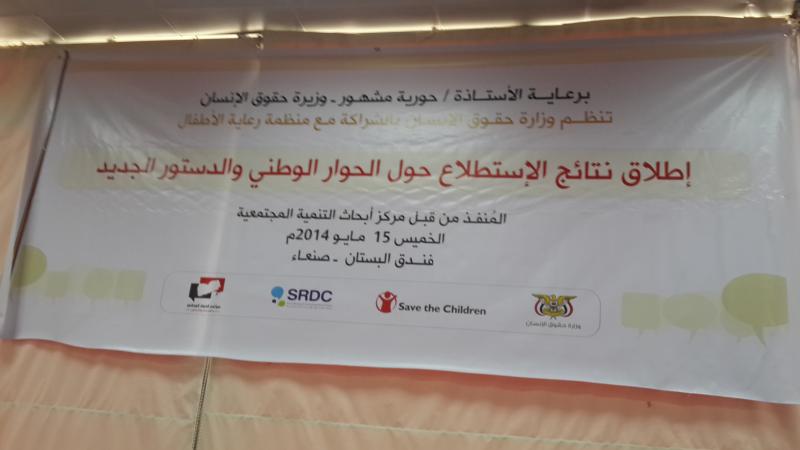 The Ministry of Human Rights and Save the Children International jointly organized a symposium last Thursday to launch the findings of the National Dialogue Survey (NDS) conducted by the Social Research and Development Center (SRDC).
While focusing on people's satisfaction with the outcomes of the National Dialogue Conference, the survey also sought to gauge people's perceptions and attitudes towards a wide range of issues relating to women and children, and human rights that need to be incorporated into the constitution.
Fielded towards the end of last March, the survey targeted 500 respondents within the age group 18 and above in four Yemeni provinces, namely, Sana'a, Al-Hodeidah, Aden and Lahj. The respondents were randomly selected through a multi-stage and representative sample.
During the symposium attended by senior government officials, media and NGOs representatives, the key findings from the NDS were presented by the President of the Social Research and Development Center (SRDC) Mr. Moneer Al-Omari.
SRDC is a non-government, not-for-profit, non-partisan research organization. The center strives to offer sound solutions to development challenges and to contribute to Yemen's sustainable development. It works towards fulfilling the research needs of international and local organizations, donor community, private sector and government institutions.