SRDC's President to Attend "Global Power Shift" Summit in Istanbul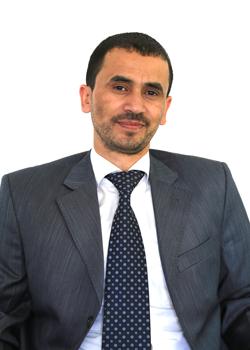 Sana'a – SRDC's President Mr. Moneer Al-Omari is leaving this week to attend the Global Power Shift in Istanbul, Turkey, a major summit dedicated to building a global youth movement to solve the climate crisis.
Out of the thousands of young people from all over the world who applied to attend the Global Power Shift Summit, 500 participants were selected from 133 different countries. Mr. Al-Omari was selected along with another Yemeni activist, Mr. Mustapha Al-Sofi, from among dozens of applicants to represent Yemen in this summit.
The five-day summit will be a showcase for the strategies and tactics behind many of the most successful social movements and campaigns of the last few years.
During the summit, youth activists will share organizing strategies, learn about innovative online tools, map out new climate campaigns, and hear from environmental leaders and activists from around the world.
After the summit in Istanbul, participants will return to their home countries to help organize national Power Shift summits, mobilizations, and other climate campaigns.
"The Social Research and Development Center (SRDC) is set to start several climate change initiatives aiming to measure the perceptions and raise awareness towards the issues and challenges posed by the climate change," said Moneer Al-Omari.
Global Power Shift is being organized by the international climate campaign 350.org, with support from partner organizations Avaaz, Greenpeace, Friends of the Earth, the Global Campaign to Demand Climate Justice, and others. 350.org is named after 350 parts per million, what many scientists consider is the safe upper limit of carbon dioxide in the atmosphere.