A Public Opinion Survey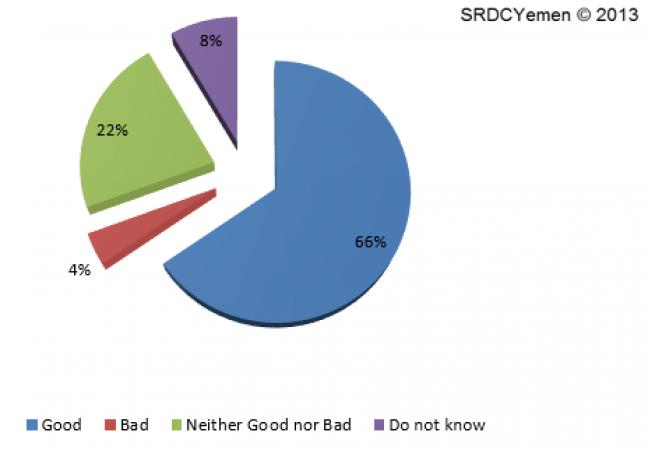 This survey is part of an index which the Social Research and Development Center (SRDC) intends to issue on a regular or annual basis. This index is meant to allow respondents to rate the performance of the executive bodies in Yemen including the President, the Prime Minister and the government. Additionally, SRDC seeks through its future plans to expand this survey to cover all provinces.
Conducted in April 2013, the survey was fielded in Sana'a, Taiz, Al-Hodeidah and Amran provinces and it targeted 500 respondents within the age group 18 years and above. These respondents were selected using a multistage random and representative sample. All interviews were conducted face to face in 50 primary sampling units. The response rate for this survey was 80%, calculated according to the standards of the American Association for Public Opinion Research (AAPOR).
For more details, you are kindly requested to see the attached file