SRDC Holds Training Workshop for Interviewers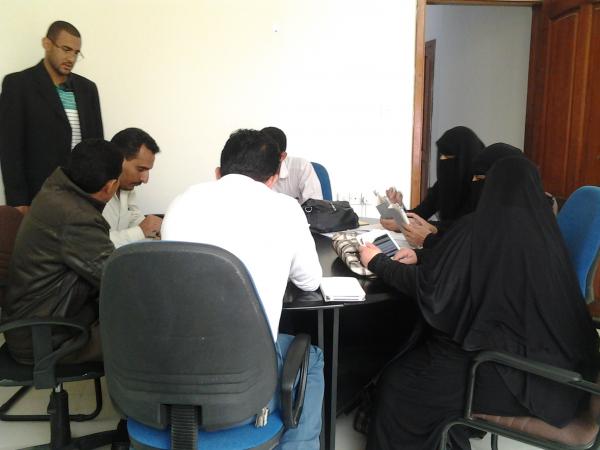 Over the period March 27 – 29, the Social Research and Development Center (SRDC) holds a training workshop for eight interviewers from Sana'a, Taiz, Al-Hodeidah and Amran governorates who will take part in the data collection process for the National Dialogue Conference Survey.
The survey is part of the National Dialogue Survey Project which comprises two surveys. The first one is conducted this April and the second one is conducted towards or by the end of the national dialogue conference.
The project is financed by the Save the Children and conducted in collaboration with the National Dialogue Secretariat.
With its brand-new data collection application, SRDC's strategic partner Percent Corporation for Polling Research and Transparency Promotion will undertake the data collection process using tablets.
SRDC, an independent, non-governmental and non-profit research and development organization, offers social quantitative, qualitative and market research services with most stringent and highest quality. SRDC obtained its registration certificate No. 536 from the Ministry of Social Affairs & Labor back in July 2011.