Survey: 65% of citizens in four Yemeni governorates following NDC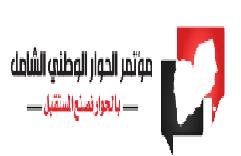 According to the recently-released results of a survey which was carried out by the Yemen-based Social Research and Development Center (SRDC), 65% of Yemeni respondents stated that they 'follow news of the National Dialogue'.
The survey, which was commissioned by the National Dialogue Conference (NDC) Secretariat and funded by Save the Children International, contained general questions about Yemeni citizens' general living situations; however, the main drive behind the survey was to ascertain to what degree citizens are involved with the NDC and its activities.
1,000 respondents were surveyed in four Yemeni governorates: Sana'a, Taiz, Amran and Al-Hodeidah.
At 65%, the number of respondents who are following the National Dialogue was nine percentage points lower than the number of those claiming to 'usually or sometimes follow Yemen's news' at 74%.
Gender was a factor when it came to the respondents' stated NDC viewing habits: 46% of women reported that they didn't follow the National Dialogue, as compared with 24% of male respondents.
With regard to how NDC news reached those who answered that they were following conference activity, TV was the overwhelming medium of choice at 74%; a further 14% said they followed events by radio, while 10% said they learned of conference news from relatives and friends.
In terms of stated interest, 63% of respondents reported that they were 'either completely interested or somewhat interested' in the National Dialogue Conference. Again, there was a significant divide along gender lines: 80% of men, as opposed to 46% of women, stated that they had an interest in the NDC.
A full 74% of respondents said they didn't know how NDC members were selected. In terms of whether those surveyed felt they had representatives in the National Dialogue, 34% said yes; 25% said they thought they didn't, and 25% said they didn't know one way or the other.
Of the four governorates, citizens of Amran felt most confident that they were represented at the conference, while the highest number of respondents stating that they weren't represented was found in Taiz.
57% of respondents said they believed the National Dialogue could resolve Yemen's current problems. When it came to the respondents' own problems, 40% said they felt completely or somewhat confident that the National Dialogue could resolve them.
A great deal of uncertainty met the question of what shape Yemen's future state should take. A full 62% or respondents said they 'didn't know'; more concrete responses included 9% in favor of federalism, 22% in favor of a central state, and 7% in favor of maintaining Yemen's current state structure.
In terms of gender equality, 68% of respondents said they would vote for a constitution which called for equality between men and women. 81% of women were in favor of a constitution containing such an item.
The survey's data collection process was carried out by eight interviewers, who traveled to Sana'a, Taiz, Amran and Al-Hodeidah.
Source:
National Dialogue Conference