Data Collection for National Dialogue Survey Started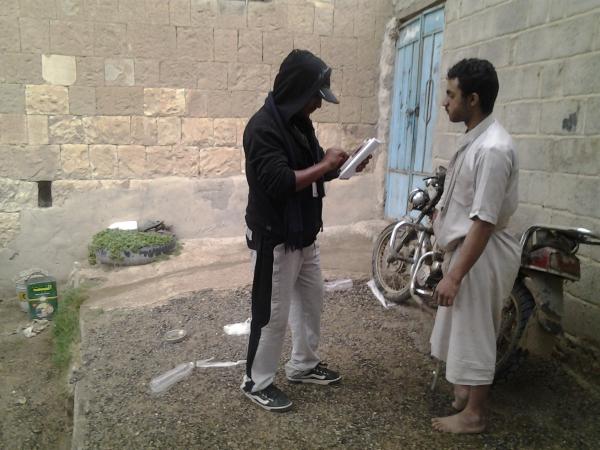 Early this week, the Social Research and Development Center (SRDC) deployed eight interviewers in four Yemeni provinces to undertake the data collection process for the National Dialogue Conference Survey.
The survey, which seeks to measure the attitudes and perceptions of people towards the national dialogue and the issues addressed, is implemented in Sana'a, Taiz, Al-Hodeidah and Amran provinces.
SRDC's President and Chief Executive Officer Moneer Al-Omari stated that the data collection process is progressing as planned and the fieldwork will be completed by the 15 March at the latest, adding that findings report will be available before the end of April.
This baseline survey is one component of the national dialogue project implemented by SRDC in partnership with the Save the Children and the National Dialogue Secretariat. The endline survey for the same is to be undertaken towards the end of the national dialogue.